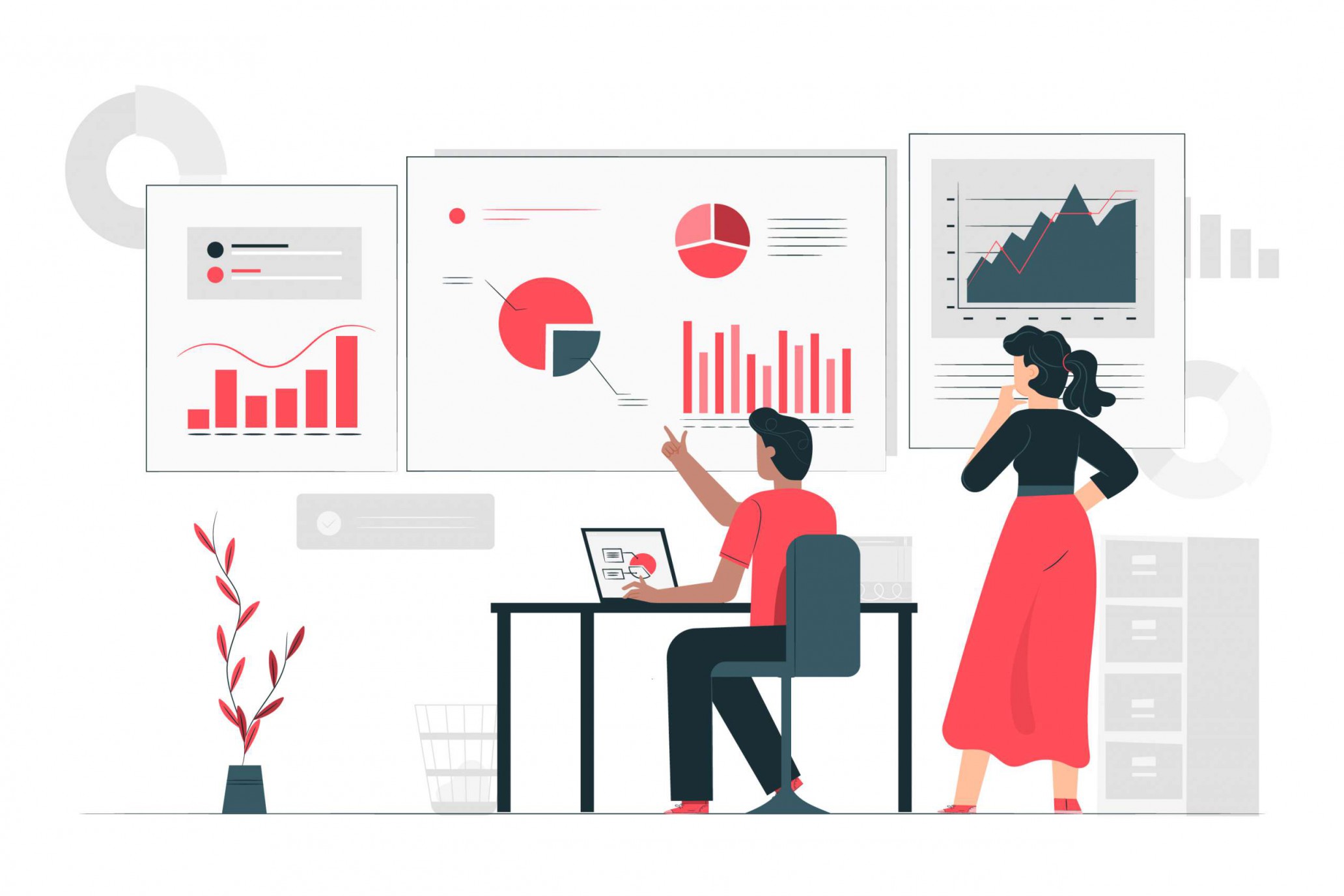 You operate in the e-commerce space. Your store exists somewhere on the Internet. There is no signboard, no shelves, no store cash register, no opening and closing hours. It's all so abstract, so difficult to evaluate, to analyze. Nothing more misleading. A virtual store can be examined very precisely. And on the basis of this study you can make important decisions for its operation. About indicators in e-commerce.

You can't run an e-business without monitoring its performance indicators. Precisely – you can, but we do not augur success for such reckless people. Because everything that can be examined can also be changed, and what can be changed can be improved, and what is improved brings more profit. Simple? It will be simple when you find out what to monitor in your e-shop, and on the basis of these results you will draw conclusions and make constant changes. Here they are:
* E-COMMERCE CONVERSION (CR)
Keyword. The most important indicator for every e-store owner. The equation is simple:
NUMBER OF TRADES/NUMBER OF SHOPS VISITS * 100% = CONVERTION COEFFICIENT
An indispensable indicator for optimizing an e-shop website. It tells us how many of those who visited the website made a purchase. There are many reasons for low conversion rate, such as slow website (for customers every second is important, annoyed by waiting they quickly leave the store), or inconvenient solutions for navigation in the e-shop.
* CUSTOMER ACQUISITION COST (CAC)
This indicator will tell us if our marketing efforts are effective, and which ones are worth investing in further. How much do the activities that lead to a new customer placing an order with us cost.
CUSTOMER ACQUISITION COST = COST OF MARKETING CAMPAIGNS/NUMBER OF NEW CUSTOMERS ACQUIRED.
If you are investing in a variety of marketing channels CAC is worth counting for each one to measure which ones are worth continuing to invest in.
* NUMBER OF VISITORS
Basic indicator, without it it is not possible to take any actions concerning the e-shop functioning. How many people visit your website? Where do they come from? Which of your actions generate the most traffic to your website. Is it the result of an active presence on social media, do they come to your website by directly typing your domain name, or is it the result of a Google AdWords campaign?
* AVERAGE ORDER VALUE (AOV)

AVERAGE ORDER VALUE = REVENUE / NUMBER OF TRANSACTIONS
More average order value means… more money for you. The equation does not take into account costs related to marketing, but it says a lot about our actions. AOV can be increased through various actions, e.g. offering free shipping on a certain amount of purchases, offering complementary products (cross-selling, upselling), or promotional prices for products, but in a limited time.
*GROSS MARGIN
The most important indicator, for those numbers you run your e-business. What will be left of your revenue after you have made all the expenses of running your store. See clear as day whether it is profitable for you, how much you have earned, how much you can invest in the further development of the store.
*PERCENTAGE OF MOBILE VISITS
M-commerce is the potential of e-commerce. Therefore, it is necessary to check what percentage of your customers make transactions via mobile devices. Try to optimize your website for phones or tablets. This is the future of e-commerce. Your e-shop has to work smoothly on mobile devices; technical issues cannot limit your income.
* ABANDONED CART RATE
The number of people who put products from your store into their shopping cart and the number of people who end up buying those products are two different numbers… Ideally, they should be equal. Check how the situation looks for you. Analyze what affected the shopping carts being abandoned. They didn't come across the right delivery method for them? Did you have a too long transaction path? Did you require registration before purchase? Check it out.
Analyze the indicators regularly – this way you will find out where you are, what you are doing wrong, and what to do to make your e-business consist of only positive indicators, and thus – a positive result on your bank account. Don't act rashly. Remember, in e-business everything can be analyzed.