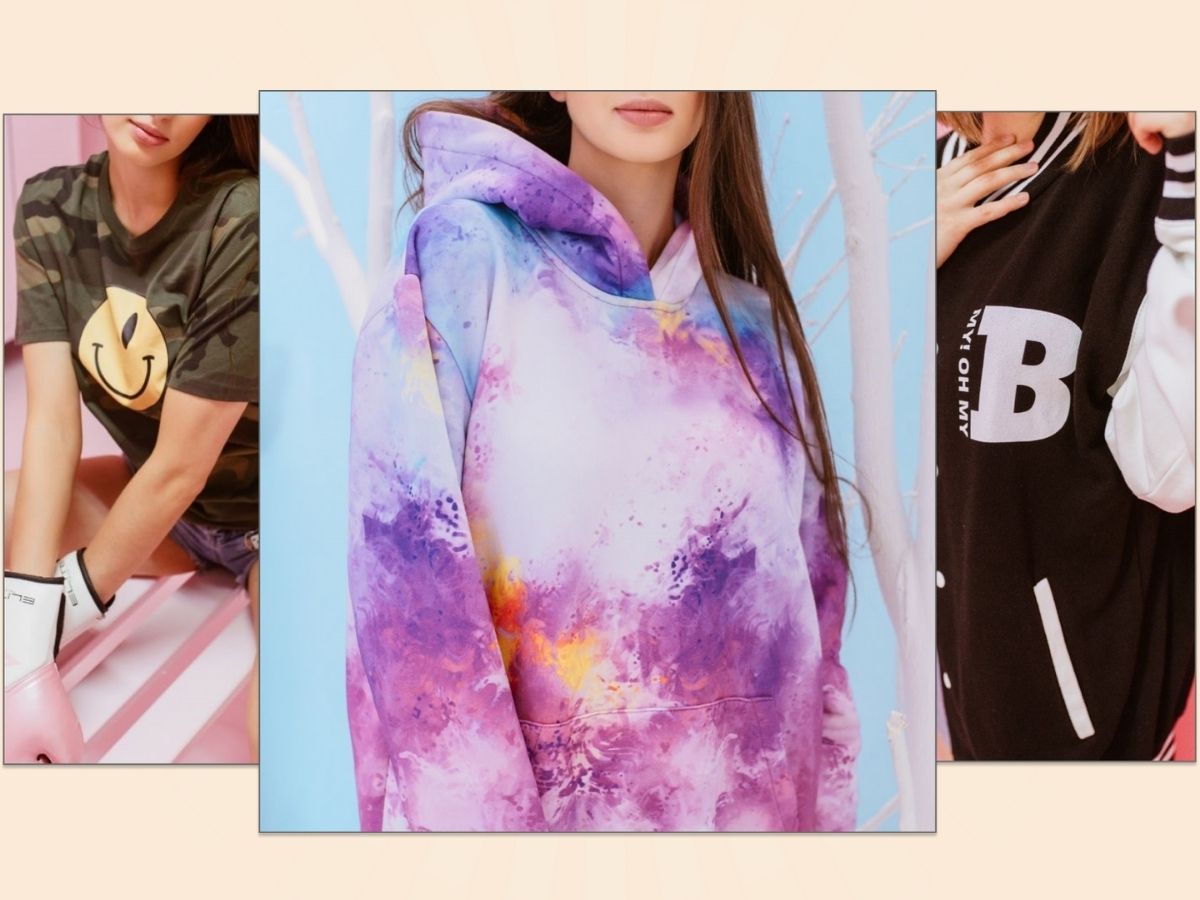 Create and sell custom products on demand
with no risk and no upfront cost with Snapwear.pro!
Do you run an online store and think about introducing custom printed products to your offer? Or maybe you already work with some Print On Demand (POD) and dropshipping services provider, but you're looking for some new and affordable solution to boost your incomes? 
Meet Snapwear.pro – the Print-On-Demand
and Dropshipping platform. Discover – how we can help your e-commerce business grow!
Snapwear.pro is an online platform that enables you to create, produce and deliver products with your design – directly to your customers worldwide. 
We offer you fully automated direct-to-garment and direct-to-fabric printing. Our unique service includes the creation of all-over-print garments and home décor products. All printed, cut, sewn and dispatched from our factories and delivered by our shipping partners. 
You focus on building your brand, designing and marketing. Snapwear.pro will handle the producing, packing and shipping.
HOW DOES IT WORK?
First, register on Snapwear.pro and connect your store for free. After registration you'll have an access to Snapwear's designing tools, which allow you to create amazing, customized mockups of a wide range of products, to then publish directly to your shop. No upfront cost or inventory is necessary. You can start selling as soon as your e-store is connected to our platform.  
See how to integrate your store
We are compatible with Shopify and WooCommerce, so if you run a store in one of these platforms, the integration process will take only a few minutes.  
When someone makes a purchase in your store, the order from your shop will be synced to Snapwear's system. We produce the product on demand and ship it directly to your buyer. We ship all over Europe and the United States, always choosing the fastest and most profitable production location.
Innovative 2D and 3D mockup generators
Designing your own collections has never been easier.  When you register on our platform, you have access to our innovative and super intuitive mockup generators, including a 3D designing tool to create allover print products.
All you have to do is to choose a base product from our offer and place your design or graphics on it. The integration of our Snapwear.pro plug-in with your sales platform (after designing the product and determining its price), allows you to publish it directly to your shop with only one click. The product will be available for sale immediately, we will only produce it – when a customer makes a purchase at your store.
WIDE RANGE OF PRODUCTS
Snapwear.pro gives you a variety of premium quality, fashionable basics  from the top world's producers. For example – we are an official dealer of Stanley & Stella, Gildan and Bella Canvas. We also provide you with some fabulous collections of all over print garments and home décor products that are simply unique in the whole industry in quality and prices. As we have our own, highly experienced sewing teams, we are able to make the whole product from A to Z, and deliver to the highest expectations of our customers. 
Interested? Contact us and find out how we can help you!