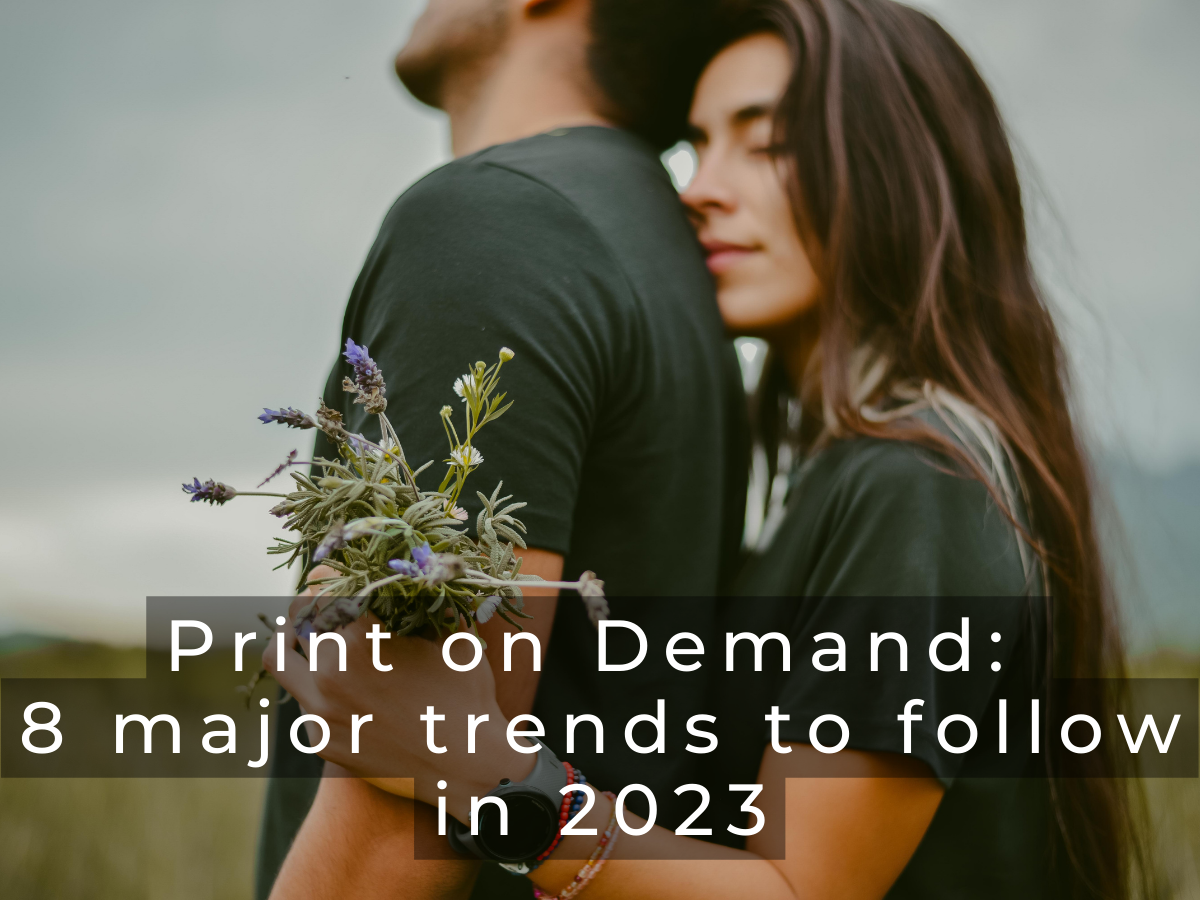 Do you run an online store based on the print on demand business model? Discover the most important trends that will drive the fashion and design industry in 2023 to stay ahead of the competition!
Print on Demand trend #1: Go Green or Go Home!
Green transformation is the main direction of changes in every industry on the market. The whole world is looking for solutions that will help to reduce water and energy consumption, overproduction, and the amount of waste.
Fashion, as an industry with a lot on its conscience, also needs to change toward being as environmentally friendly as possible. All major brands in the world invest in sustainable solutions. You can't stay behind either if you want to further develop your print-on-demand business in 2023.
Especially younger generations of consumers are willing to pay more for a product, knowing that it has been produced with respect for our planet. In times of global crisis, however, everyone pays more attention to what and how much they buy. We prefer to buy less but invest in good quality things that will serve us longer.
So what can you do? Create your collections based on quality products made from certified and recycled materials. Working with Snapwear as a print-on-demand service provider, you have access to the latest digital printing technologies that are environmentally friendly and help reduce waste and water use. The print-on-demand business model itself is much more ecological than producing large collections in bulk. It is worth emphasizing this in the communication of your brand and being as transparent as possible to your customers.
Print on Demand trend #2: Oversize clothes
Loose clothes in an oversized cut have been reigning on the streets for several seasons now. It will be no different in the coming year 2023. This trend is associated with the universal nostalgia for the 90s vibe, the body-positive movement, and the growing purchasing power of Generation Z, which loves clothes in loose, unisex cuts. On-demand oversize T-shirts and sweatshirts will help you increase sales in your store. You should definitely consider them when planning streetwear collections for the new season.
Print on Demand trend #3: Viva Magenta!
The announcement of the choice of the color of the year by Pantone is one of the most anticipated event in the world of design. The last edition was dominated by the blue-violet shade of Vera Peri, which is a symbol of creativity. The next year will belong to the Viva Magenta 18-1750, full of energy and a dynamic shade of carmine red. This color exudes courage and joy, and its intensity is designed to stimulate the fighting spirit and inspire to limitless self-expression. The spontaneity contained in this color means the return of happiness and joy, after the last, quite difficult times. Don't be afraid to experiment and tell about yourself in a unique way. Add Viva Magenta to your apparel and home decor print-on-demand collections.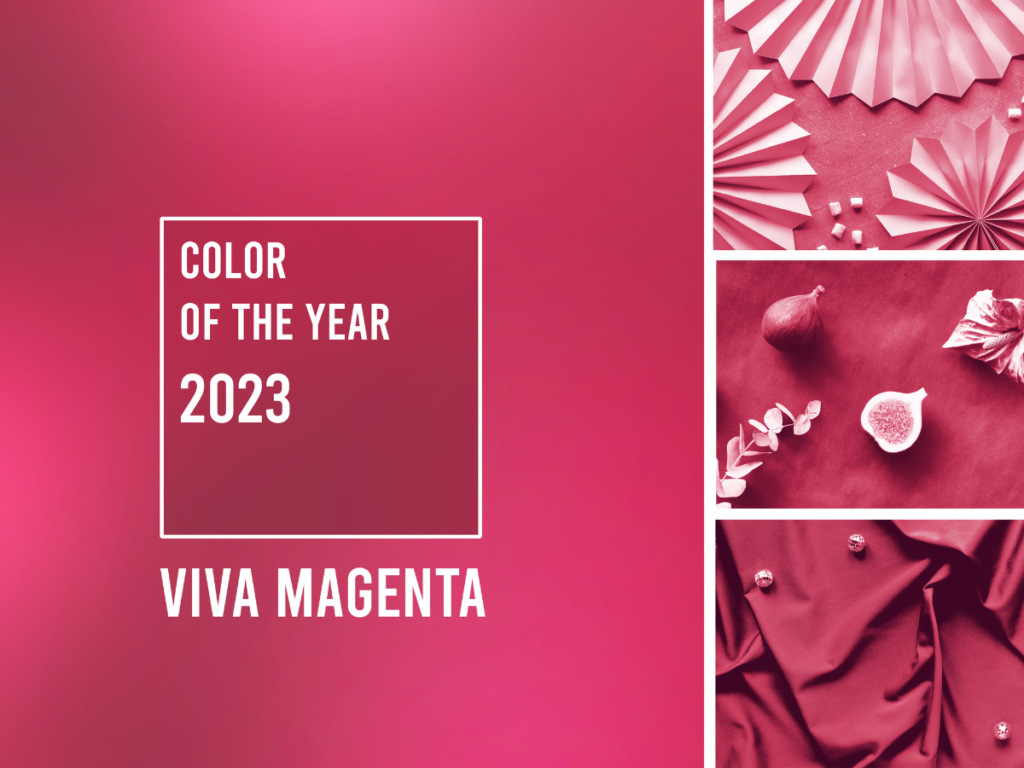 Print on Demand trend #4: Retro Line Art.
If you think that retro-style graphics have nothing more to say – well, you're wrong. Over the past few months, we can notice a revival of flat, funny cartoon illustrations inspired by Mickey Mouse from the 50s with a modern twist. The trend is evident in the corporate identity design, but it will also be perfect for your 2023 collections of printed-on-demand t-shirts.
Print on Demand trend #5: Punk is not dead!
If you want to keep up with trends in the Print on Demand industry – you should definitely follow the best-selling products on Etsy. Every year, nearly 1,100 million people all around the world shop on Etsy, which helps us identify current trends – and predict future ones. At the beginning of 2022, Etsy analysts identified two aesthetics that were to dominate the market, and they did indeed. These are pop punk and grunge styles, both in line with the trend of nostalgia and a return to fashion from a few decades ago. Everything seems to indicate that this trend will be strong also in 2023. In addition to the prevailing fashion trends, the current social mood evokes a mood of rebellion against systems and politicians from the years when rock and roll experienced its heyday. While punk was never really dead, now is the time for the big comeback of punk tees and plaid patterns, even in mainstream.
Print on Demand trend #6: Mysticism and celestial tarot aesthetic
Interest in spirituality and mysticism has existed for years but now it's gaining a wider audience. It's because of its mysterious, magical nature, which inspires a young people, who are looking for a deeper meaning in today's world with no authorities. In a print-on-demand context, mysticism involves iconography and colors that are related to astrology and divination. The trends are based on popular symbolism, including zodiac signs, sacred geometry, all-seeing eye and such. Mysticism is a popular theme for apparel designs and posters, notebooks, and phone cases as well.
Print on Demand trend #7: Gradients
It's been here for a while and not going anywhere anytime soon. Gradients are popular print-on-demand designs motive. If you are looking for ideas for new designs for your e-commerce brand – you should keep your eye on this style. Experiment with applying gradients to some big, bold letters, and play with 3d graphics. The effect will be very modern and eye-catching.
Print on Demand trend #8: All-over print
All-over prints are the real evergreens in Print On Demand fashion, so we couldn't not mention it. With Snapwear you can create countless collections of many different fully printed products like t-shirts, sweatshirts, hoodies, leggings, pillows, bed sets, curtains, shirts, and many more. They are made with the use of ecofriendly technology and are very durable and comfortable. All-over print can bring your collections to the next level. Just try and see how it work for your niche!