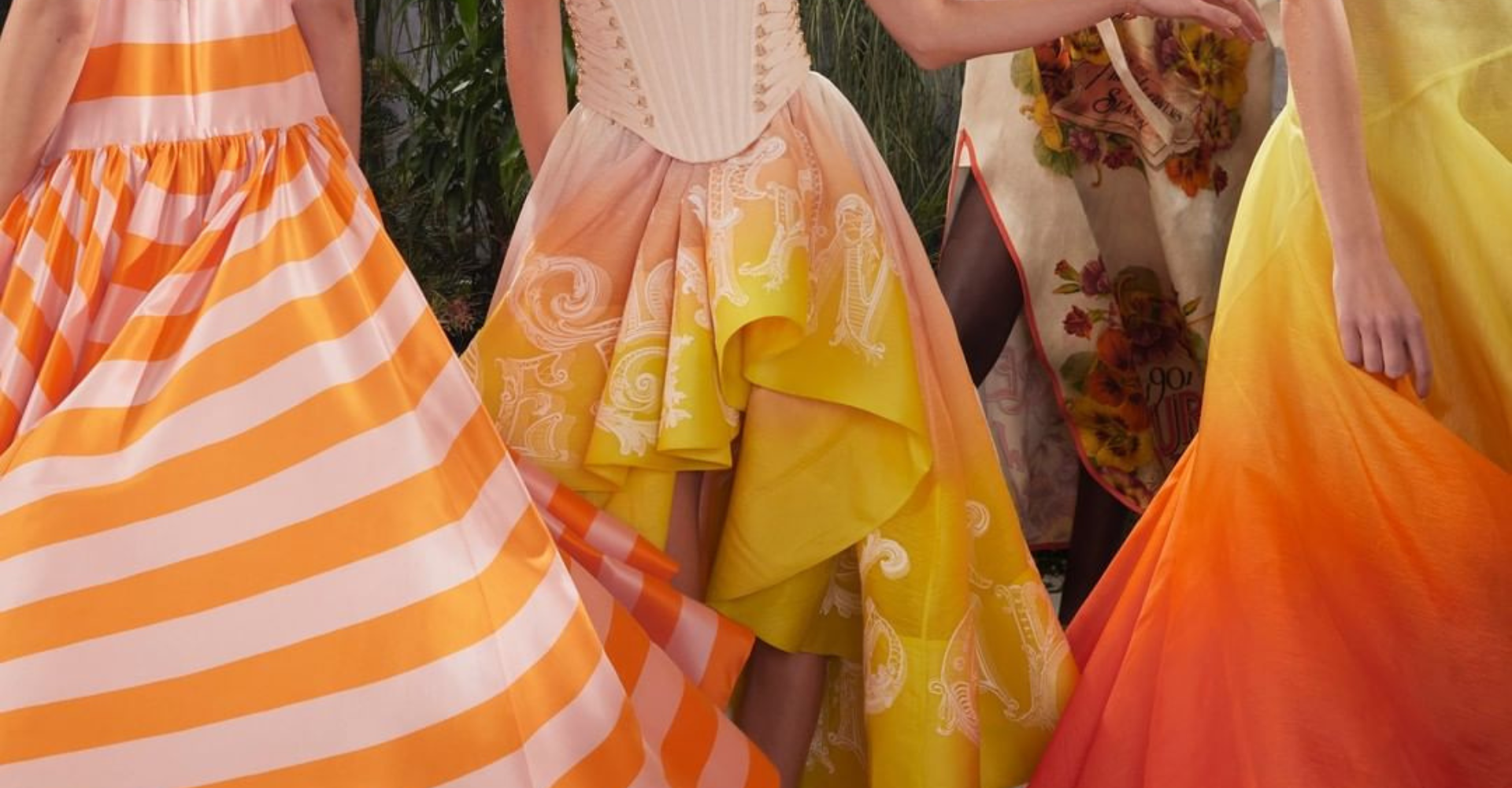 From romantic flowers and candy hearts, through Breton stripes and gingham checks, to painterly, abstract prints – here are fashionable patterns for spring and summer 2023, which we'll see everywhere this season. What patterns have dominated the trends and how to use them in your collections of clothes and home decor products with print on demand? Follow the article!
With the beginning of spring, we all wake up from our winter lethargy, clean out our closets, put away cozy blankets, and decorate our interiors with new, vivid patterns. Fashionable designs for spring and summer 2023 give you the opportunity to play with style on your own terms. Looking through the catwalk trends, it's hard to take your eyes off flower-embellished dresses, pastel-striped sweaters, and chic vichy check sets.
With the help of prints decorating fabrics, Carolina Herrera and Erdem take us to the magical secret gardens, Ferragamo and Alexander McQueen to an art gallery, Ralph Lauren to warm, sunny California, and Chanel to the joyful world of "Emily in Paris". Are you curious about what patterns will be fashionable in spring and summer 2023, also in print on demand industry? Here are some of the leading trends that captivated the fashion world during Fashion Week. You can already see them in popular stores and many print-on-demand collections.
Print on Demand: spring/summer trends 2023: Flower Power
Floral patterns are an inseparable part of the trends for spring and summer. Even if we think that everything has already been said about them in fashion, designers invariably prove that they have still not discovered all their cards. This season is no different. At Carolina Herrera's show, flowers in pastel colors adorned flared dresses, blouses with puffs, and chic jumpsuits. For Ellie Saab, the motif of blooming lilac was the main theme, and for Erdem, flowers as if painted from old paintings. These spring/summer 2023 on-trend designs will rule the coming months, so be sure to add them to your collections of custom all-over prints, on-demand hoodies and tees, bedding, curtains, and cushions with print on demand.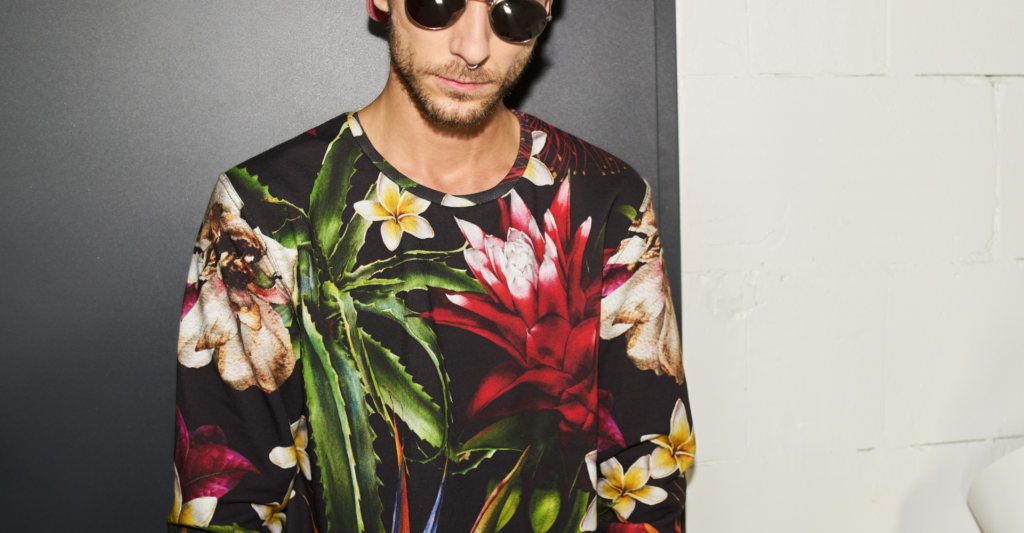 Print on Demand: spring/summer trends 2023: Stripes
Breton stripes have been a staple since Coco Chanel. This season, however, does not end with T-shirts with a white and navy blue pattern loved by minimalists. Carolina Herrera was dominated by blouses and dresses with small stripes spreading in all directions. Ralph Lauren, in turn, made the fashionable pattern for spring and summer 2023 the whole theme of his newest collection. Summer, colorful sweatshirts with wide stripes combined with the principle of color blocking will be a hit. Follow the trend and boost sales in your store with print on demand.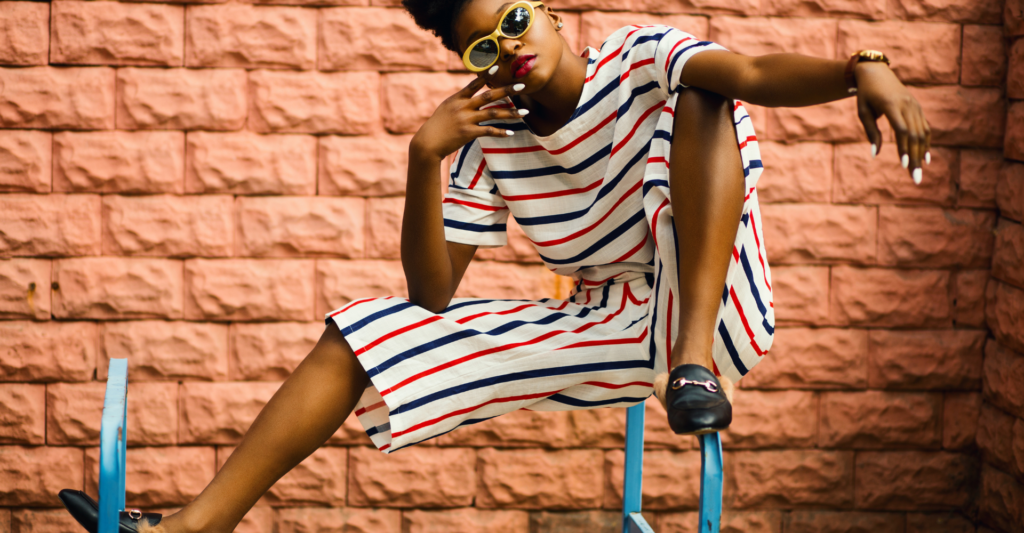 Print on Demand: spring/summer trends 2023: Love is all around
The most captivating pattern for spring and summer 2023? Hearts that made a sensation at the shows of Nensi Dojak and Acne Studios. It was no coincidence that they were the decoration of the most girlish and coquettish collections of this season. They can be printed on fabric, embossed, or use as a small detail on a T-shirt. This pattern is like a wink of the eye – it adds charm, but can look extremely chic. It will work not only on a date. It is enough to play it with sneakers or a jacket to get the perfect, fashionable styling. Add some hearts to your collections of clothing and jome decor products with print on demand. There's never to much love in the air!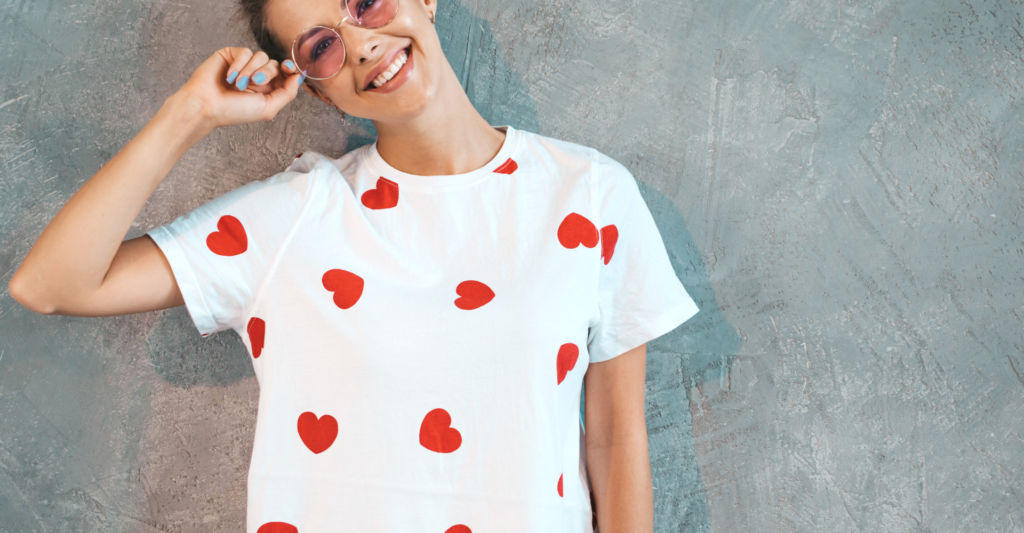 Print on Demand: spring/summer trends 2023: Ombre and other painterly prints
No more tie-dye or pop art. This season, fuzzy patterns come into play as if painted with a wide brush on soft fabric. They adorn dresses and suits at Altuzzar and Alexander McQueen. The ombre effect will also be a hit, preferably in the colors of the setting sun: shades of orange, yellow, pink, and red, which magnetized at the Zimmermann, Courreges, and Ferragamo shows. These fashionable patterns should appear in your print on demand brand offer If you want to keep up to date. It will look amazing on your all over printed garments and home decor products.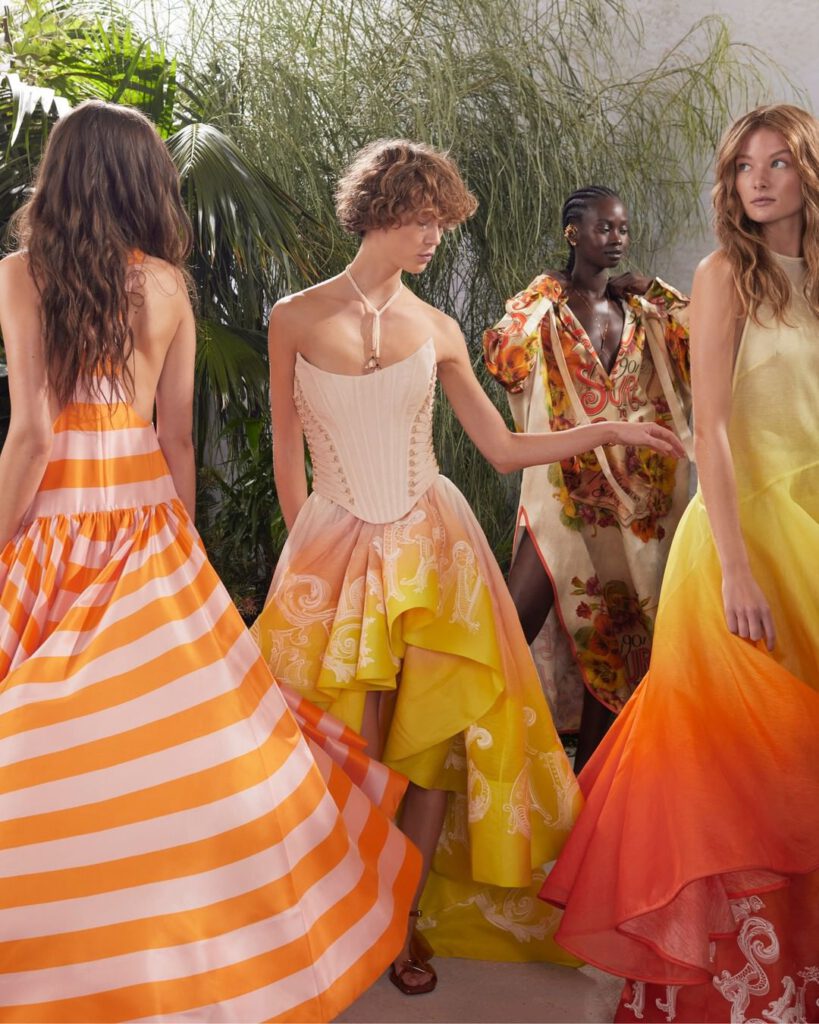 Check – from classic to grunge
The check, seen mainly in the autumn-winter collections, had a strong representation at the shows of the largest fashion houses this season. The real hit is gingham, otherwise known as Vichy check, which could not be missing in the Chanel collection. This time, it attracts attention with candy colors that the heroine of the cult Netflix production "Emily in Paris" would love to wear. Pastel shades of blue and pink also have a fashionable pattern from the Acne Studios collection. It appeared in dresses and oversized suits. Checks in a colorful edition also appear in the Ralph Lauren collection. Bottega Veneta, on the other hand, brings back the grunge pattern, which, just like in the 90s, adorns oversized shirts to be worn with loose jeans and a white tank top.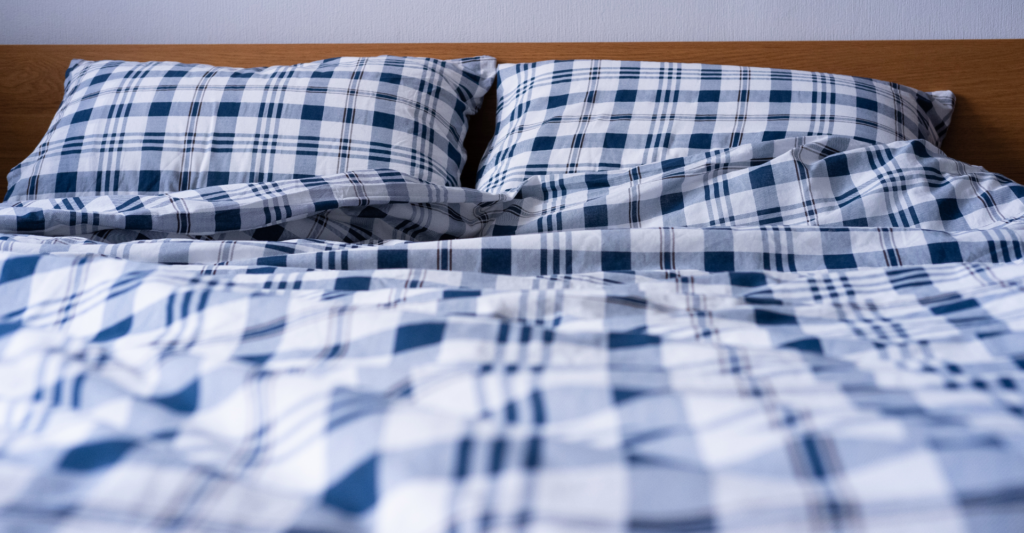 Dots. The return of retro style
Designers such as Chanel, Chloe, and Proenza Schouler also look nostalgically at the archives of the past decades. They bring back to life the polka dots. The trends are dominated by the classic pattern in black and white. However, nothing stands in the way of reaching for color.
Get inspired by the collections of the greatest fashion houses. Adjust them to the needs of your niche and be ready for the most colorful season of the year!