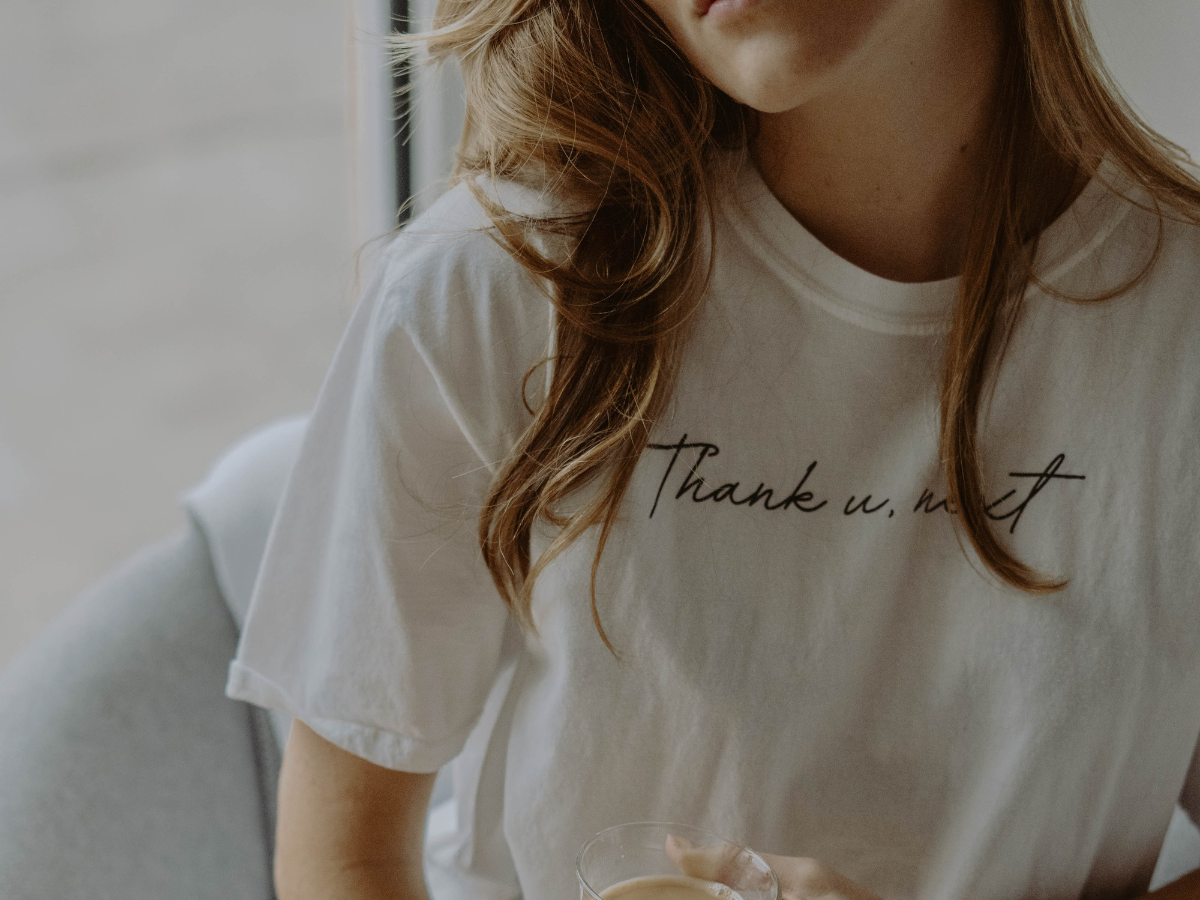 Valentine's Day – some people love and celebrate it, others hate it, considering it as cliché and too commercial. If you have your own print-on-demand store, you certainly must belong to the first group. The holiday of love is a great oppoturnity to boost your sales after a bit-dead post-Christmas period. Don't miss your chance and start your loving campaign before it's too late! Check out our ideas for this year's Valentine's campaign.
As survey results show, today's Generation Z and Millennials, i.e. consumers with the greatest purchasing power, are not interested in overly romantic content. They celebrate Valentine's Day for fun and don't like to go overboard with expensive gifts and an overly romantic celebration. So how do you reach them with your campaign?
Valentine's Day in Print on demand: Love has more than one name
Romantic content is essential, but try to think a little more out of the box. Consider how you can capitalize on this opportunity in your specific niche. You can create products and campaigns aimed at a bunch of friends (whoever watched Parks and Recreations will surely remember Galentine's Day – a holiday celebrating female friendship) or animal lovers (just for your update – pets are new children, plants are new pets now). Don't forget about LGBT+ minorities and perhaps most importantly – self-love. Self-love and self-care are very hot topics, especially among the young generation. Create a separate marketing campaign aimed at singles, emphasizing that being single is a great, positive experience that can also be celebrated on a day like February 14. Create unique collections of Valentine's Day products with an on-demand print, remembering the variety and ambiguity of the word love.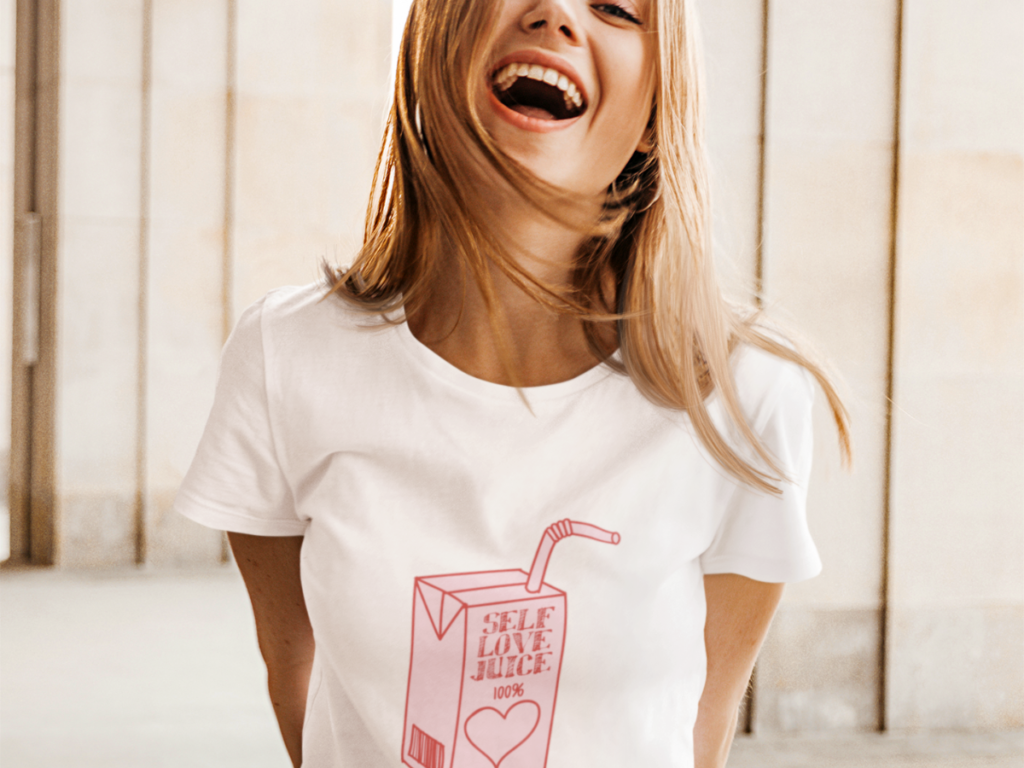 Valentine's Day in Print on demand: Use the power of social media
Valentine's Day is a great opportunity to revive your social media profiles and get into some interactions with your audience. You can organize a TIK TOK challenge or a contest on Instagram in which you encourage your recipients to show what love means to them. An interesting idea would be to organize a campaign referring to dating apps, but instead of date offers, customers could find their perfect match from products in your Print on Demand store. Be creative!
Valentine's Day in Print on demand: Top Selling Products
If you're thinking about creating a Valentine's Day collection with a print on-demand, here are the products that you can't miss!
T-shirts and sweatshirts
T-shirts and sweatshirts for couples are a real hit, not only on Valentine's Day. One of the prevailing trends is that couples dress similarly! Take advantage of this and create original prints for all these power couples, and you certainly won't regret it. Snapwear gives you a huge selection of on-demand T-shirts and sweatshirts. Check which model best meets the needs of your niche.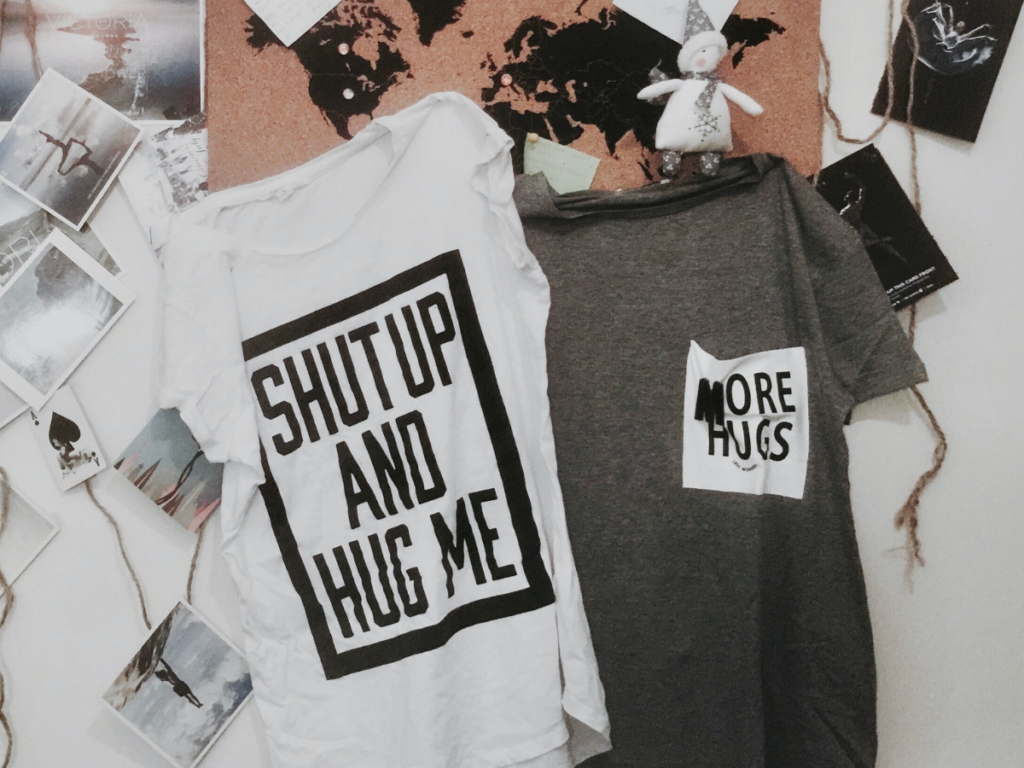 Pillows, blankets, and bedding with a love motif
Everything that is soft and pleasant to the touch is welcome. At Snapwear you have a wide selection of home decor products, among which you can find a lot of inspiration for a Valentine's Day gift. Design graphics and patterns especially for this occasion. Don't forget to create cute, imaginative mockups and post them on your homepage and your Valentine's Day gift guide! Try to speak to the imagination of your customers.
Mugs
Mugs are the ever-green of occasional gifts. Most of us want to give ourselves a small, personal gift on this day, and a mug with a funny print or a tender confession is a hit. Design your collection of custom-printed mugs specifically for the occasion.
Teddy bear
A teddy bear in a T-shirt with a print is a brilliant idea to diversify your Valentine's offer. Teddy bears, chocolates, and flowers are symbols of the holiday of love after all!
Posters
A poster with a love quote or beautiful graphics is a very good idea for a Valentine's Day gift – original, stylish and personal. If you are an artist, you should definitely create a collection of printed on-demand posters, perfect as a gift for a loved one.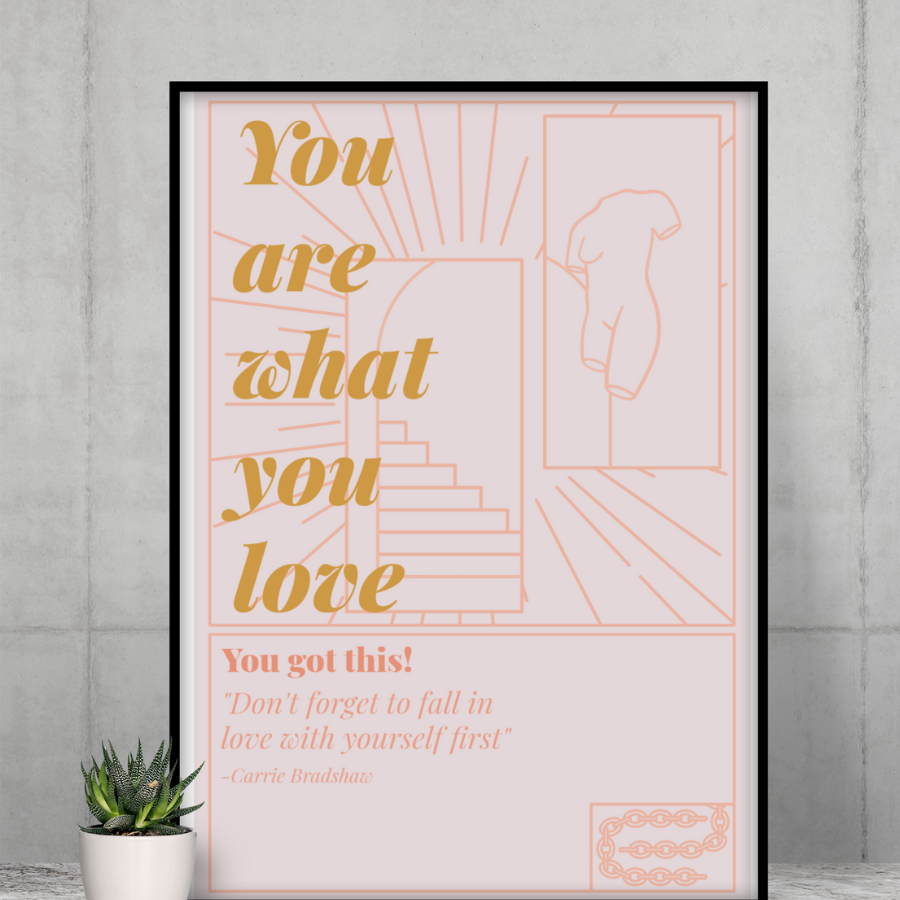 Phone Cases
Not seams like a very romantic gift, but doesn't it really? After all, the phone is the last thing we have in our hands before going to sleep and the first one right after waking up. Many people cannot part with their phone, which is why a phone case is a great idea for a practical Valentine's Day gift that will remind the recipient of us every time he or she reaches for the phone. How cute is that?
Make sure your online store is ready for Valentine's Day now. Fill it with photos of new products, and create original, catchy descriptions of your collections. Use all your communication channels – email marketing, social media, and advertising to reach as many recipients as possible. Let the love be with you!