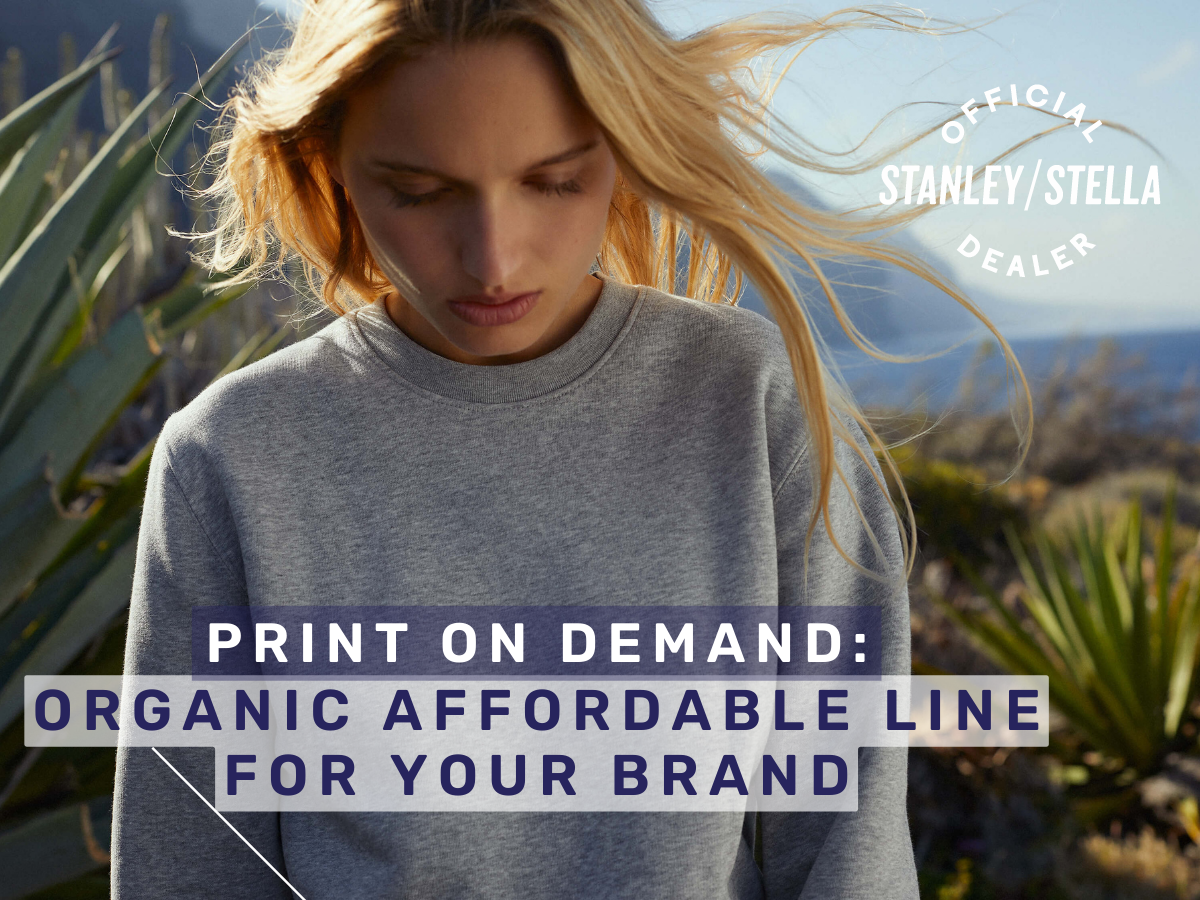 The fight against climate change is a very complex problem that requires changes at the system level. One person's everyday choices may seem like a drop in the ocean of needs. But it can't be denied that it is consumer actions that create the market. Therefore, if we start by changing our consumer and entrepreneur habits, we can create a snowball effect. See how you can participate in this change with your print-on-demand store.
Each of us has an impact on the environment we live in. Conscious sourcing, production, packaging, and distribution of products allow for the reduction of waste and the use of harmful substances. It doesn't mean you should give up the pleasure of buying and wearing clothes. It's just about which one you choose. As an entrepreneur in print-on-demand industry, you can use more eco-friendly white-label products and still provide your audience with fashionable, quality collections.
Stanley/Stella official partner
Snapwear is very proud to be the official dealer of STANLEY / STELLA – the producer of fashionable premium basics, according to high ethical and ecological standards. As brand ambassadors – we support its approach 100%!
Do you want to be part of our fashion revolution, but you're afraid it's going to be too expensive for your print-on-demand brand? No worries!
Check our proposition of organic, affordable line, that proves you don't have to pay luxury prices for quality products, made with respect for both – people and the planet: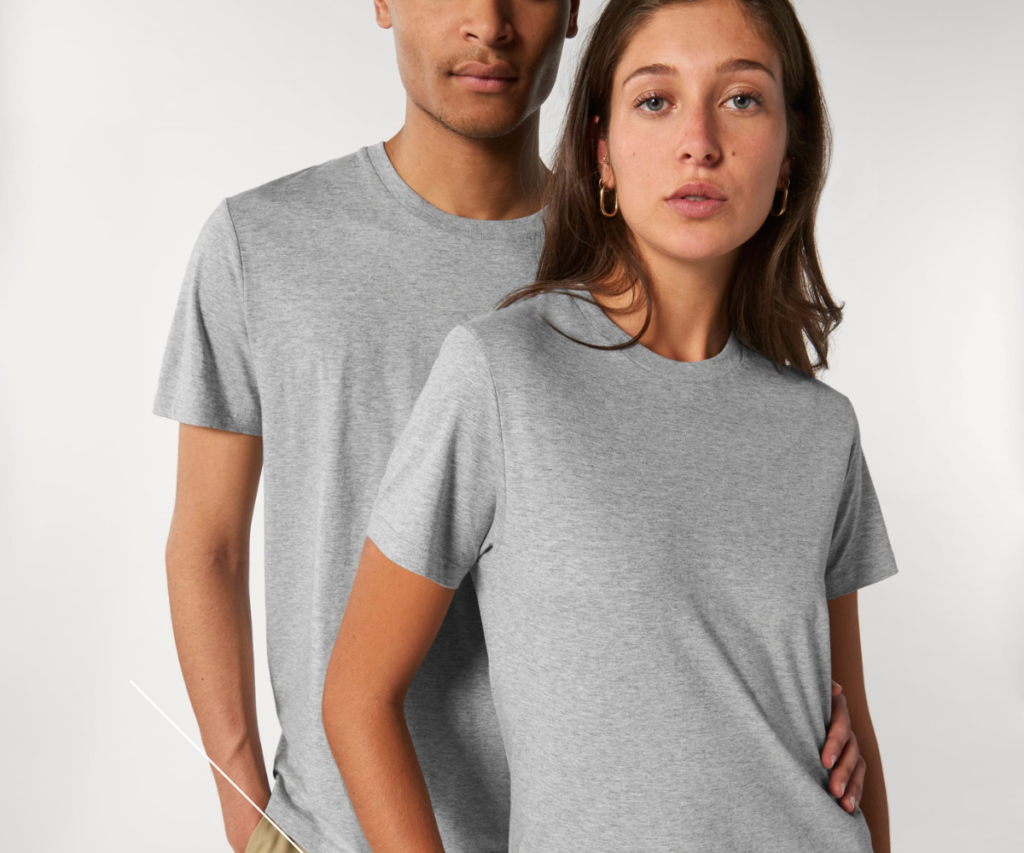 ROCKER € 9,28
UNISEX T-SHIRT WITH PRINT ON DEMAND
single jersey, 100% cotton – organic ring spun combed, fabric washed, 150 g/m2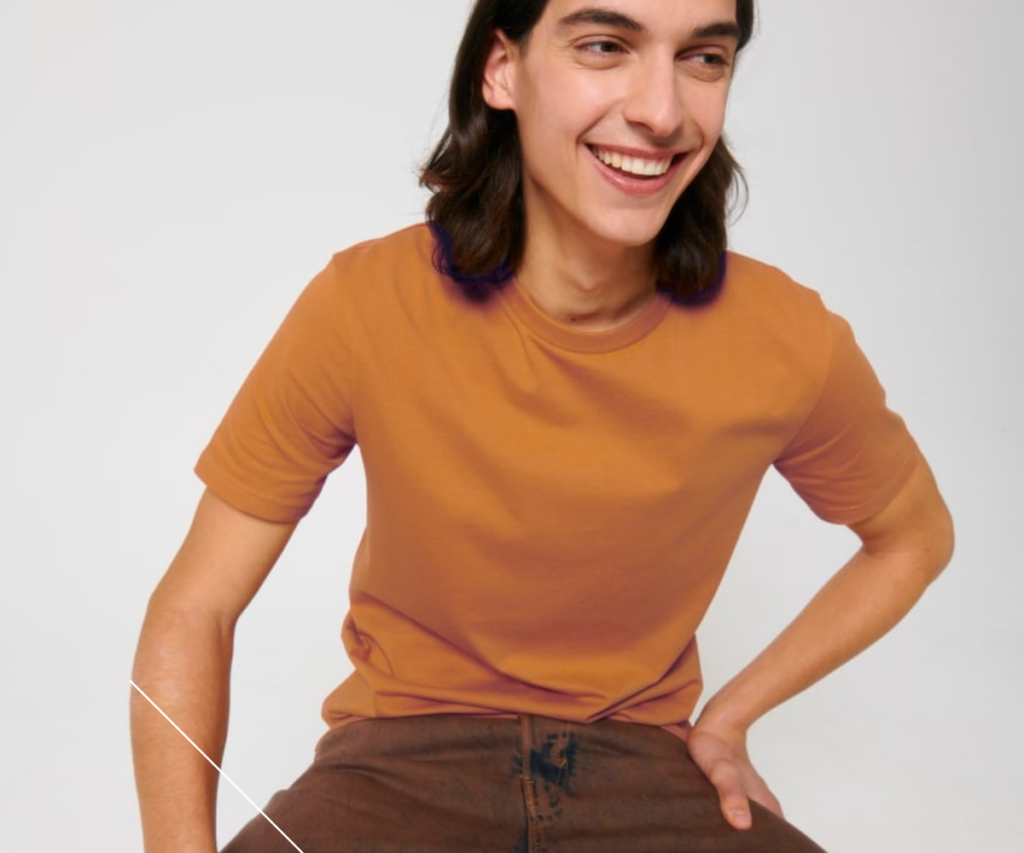 CREATOR € 11,56
UNISEX T-SHIRT WITH PRINT ON DEMAND
single jersey, 100% organic cotton, 180 g/m2, available in 22 colors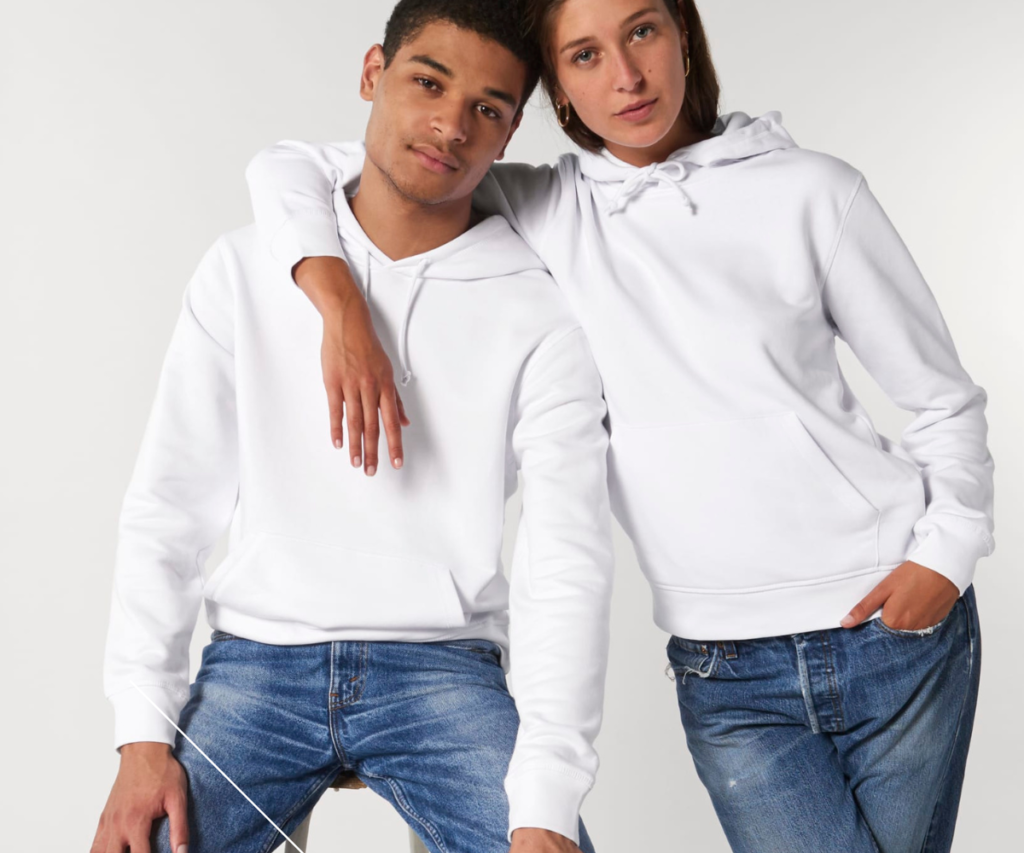 DRUMMER € 24,67
UNISEX HOODIE SWEATSHIRT WITH PRINT ON DEMAND
brushed, 85% cotton – organic ring spun combed, 15% polyester – recycled, fabric washed, 280 g/m2
Ecological print-on-demand clothing from Stanley/Stella
Stanley & Stella proves that ecological and responsible production solutions allow you to create quality, stylish clothes. Their t-shirts and hoodies have these classic, fashionable cuts and are available in a wide range of vivid colors. You can easily find something that harmonizes with the style of your brand. Garments from Stanley/Stella are ready-made products that are great for printing. Extremely smooth cotton of the best quality allows you to personalize T-shirts, sweatshirts, and hoodies with your amazing designs. Add Stanley/Stella products to your offer and see, how your customers gonna love it!
Stanley/Stella Certificates – what do they mean?
Our print-on-demand products from Stanley/Stella are certified with: GOTS (Global Organic Textile Standard), GRS, OCS, OEKO-TEX Standard 100, Fair Wear. Have you ever been wondering, what this actually means?
Fair Wear Foundation is an independent non-profit organization that helps companies in the textile and clothing industry improve their working conditions. It helps to build awareness that there are standards for the production of textiles made of organic fibers. One of the companies that set such environmental protection standards is the Global Organic Textile Standard (GOTS). OCS is a company that monitors products made of a cotton blend. GRS (Global Recycled Standard) specifies requirements for recycled fibers. OEKO-TEX OEKO-TEX® Standard 100 is a certificate proving, that all ingredients used in the production are manufactured with no substances harmful to humans.