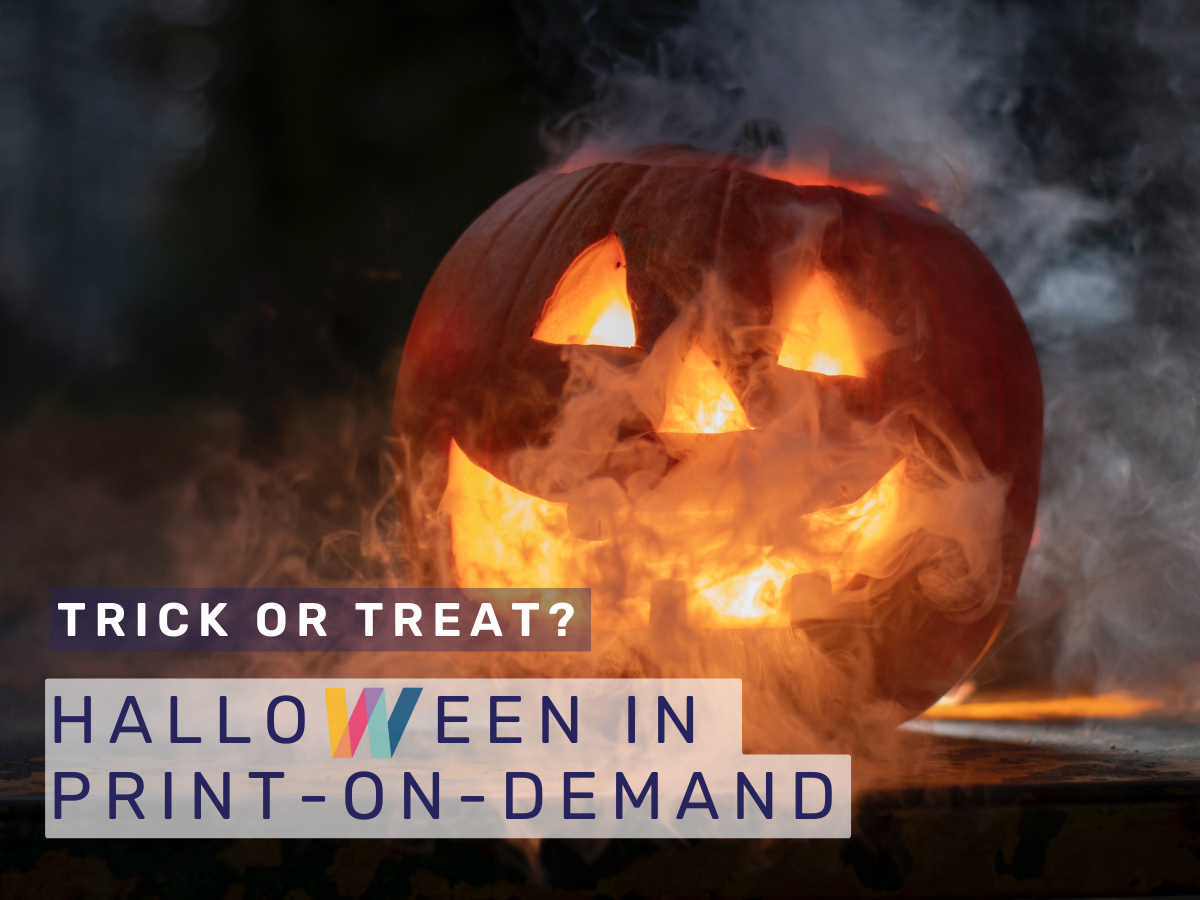 Halloween is quite a big deal, especially in the US. As statistics show, last year as many as 65% of Americans took part in the celebration of this holiday. We hope you already know where we're going. Halloween is a great opportunity to boost sales in your store that offers Print on Demand products. And if that is to happen, you need to take action now! Do not be afraid! We will help!
Prepare your print on demand Halloween offer
Designing products with a Halloween theme is essential. In our offer of print-on-demand products, you have many products that you can use creatively in your Halloween collections. From AOP T-shirts, sweatshirts and face masks to bedding and curtains, that can be the perfect decoration for a Halloween party. Familiarize yourself with the prevailing trends. Ghosts, zombies, characters from horror movies, and vampires – are always in fashion. Caricatures of famous people and politicians are often used as Halloween costumes. Are you looking for an idea for creative Halloween prints? Use tools like Google Trends to find out what people have been looking for in the past year. You should also analyze last year's sales results in your store. Looking for some extraordinary ideas? Well, we would say that what scares us people the most these days is galloping inflation! Maybe it is also an idea for a fun and creative print motif that will attract your customers? Keep your mind opened!
Prepare a promotional campaign for your print on demand store
Now that your print-on-demand store offer is ready for Halloween, it's time to introduce it to the world. Don't wait until the last weeks of October. Get started now! Autumn is the time when we exchange Hawaiian shirts and flip-flops for warm blankets and tea. We spend more time in front of the TV, watching, for example, horror movies on long, rainy evenings. We also spend more time in front of the computer screen and shopping online. Ding! This is your chance. Create an idea for an email marketing campaign that gives your customers ideas for Halloween costumes. Start your SEO campaign early, by preparing some blog post, costume's guides and the appropriate descriptions for your products to make it easier for your customers to find them on the Internet. Prepare Google Ads and paid campaigns on your social media. Let them circulate and remind customers that it's time to think about their outfits this year. Get started now and be a step ahead of your competition!
Prepare the look of your onlin store
Try to get into the atmosphere. Design climatic banners that you can place in your online store and on social media profiles. Make everyone who visits your store feel the blast of the coming Halloween on their backs! You can also launch occasional promotions that will boost your sales. The countdown to the end of the promotion has a motivating effect on customers.
There is nothing to be afraid of, you have to act! Now is the time – don't miss your chance! Happy Halloween Folks!