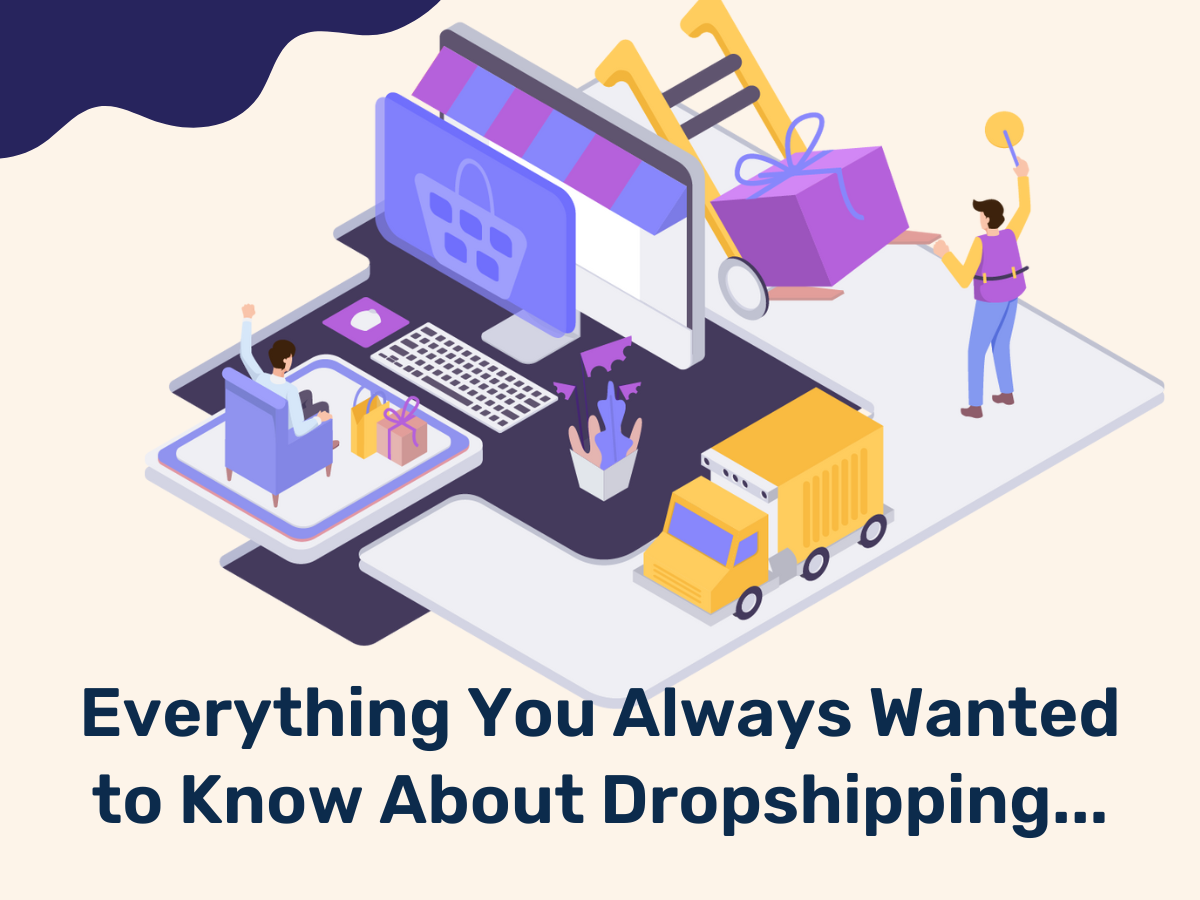 How to make money without big capital?
Do you aspire to sell a lot? At the same time, you have neither a big capital, nor a big warehouse nor numerous employees, who would prepare and send products to your customers. So what to do? The answer is dropshipping.
Dropshipping is a logistics model, which comes to the aid of those who at the beginning of their adventure with an online business – without much capital. How does it work?
Dropshipping consists in sending goods directly from the warehouse to your client. You don't need to produce them in bulk. Thanks to this solution your online store doesn't need either large financial outlays for "stocking", or large spaces for storage and a large number of employees.
In this logistic model, to run your e-business you, first of all, need an efficient, userfriendly website. Thanks to its smooth integration with wholesale stores, you can offer a really huge assortment to your customer.
See how to integrate your store with Snapwear.pro
So how does dropshipping work?
Step#1:
Customer orders goods in your e-shop. The purchase decision is being made based on the virtual mockup of your product, that is shown on your website. The goods will only be produced when someone actually buys them.
Step#2:
An order from a customer is sent straight to a dropshipping wholesaler
Step #3:
The wholesaler sends goods in accordance with the order directly to the customer
Step #4:
You earn on the margin set in your e-shop
Is it a game worth the candle? Spoiler alert – yes it is. First of all – you can save both – time and money. You do not have to buy all these products, that you want to sell to your clients. You can start selling right away. You also save on employees, renting and maintaining warehouses, and office space, shipping logistics, and even creating graphics and content for your products. You can become an e-shop offering an incomparably large assortment – with no financial, warehouse, or human limitations.
What's more print on demand and dropshipping can actually make the fashion business more sustainable. It helps to minimize overproduction and waste – the biggest problems of the whole industry. You can have a new collection every week if you want. But you don't have to produce them in bulk.
­
The challenges of dropshipping
Remember to always agree on volume discounts with wholesalers – the rule is simple – the more customers the higher discounts. In the beginning, you should consider giving up some of your margins. Being more competitive can bring you more customers from the start. This will pay off with higher earnings in the future
It's also important to choose a good e-commerce software with the integration of wholesalers so that a huge amount of work will be automated. Adapt your website for such cooperation.
Choosing the right wholesaler is the key. Cooperate with a wholesaler whose production quality you accept. It is you and not the wholesaler who will be judged by your customers after all.
Before you decide on a contract with a wholesaler, you should check:
* what forms of delivery it offers and what their costs are
* whether it has the possibility of automatic updates of stock levels
* whether it will give you the possibility of using promotional materials of products
* what are the procedures in case of complaints about products and their return
* whether there is a possibility to insert in shipments advertising materials of your e-shop and if you can put your branding on your stuff.
Your primary focus in the dropshipping model, is to gain new clients, by promoting your e-shop. It is for a promotion that you should allocate a large percentage of funds at the start of your e-business.