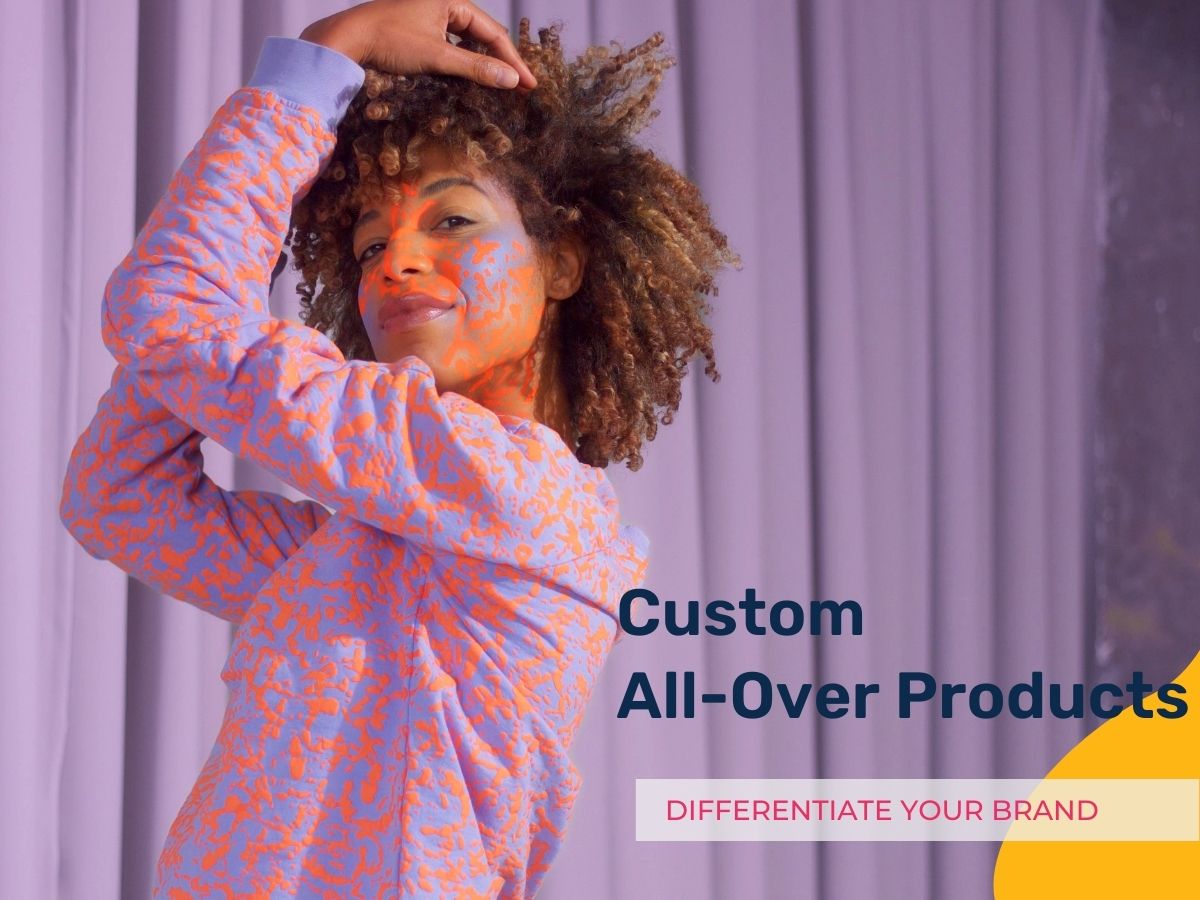 Looking for a way to impress your customers? We got you! Bet on our innovative all-over print technology, that provides you with limitless options to build fabulous collections of garments and unique home décor products.
Snapwear.pro is the first company in the world to offer a variety of all over print garments, using only sustainable technology and fabrics. We use only eco-friendly water-based inks and the print is applied directly onto the material, which greatly improves the production process.
We operate the best hardware in the market – Kornit Allegro. Thanks to its technology we're able to print any graphic design on a range of fabrics and knitwear including all natural fiber fabrics.
In Snapwear we've implemented an innovative 'print & cut' system, supported by our experienced sewing teams. We are able to make the whole product from A to Z and deliver to the highest expectations of our customers.
How to create all-over print designs?
Colorful seamless patterns are very popular motives in all over print fashion. If you want to create your own designs to sell unique products, you need to learn how to prepare them. The trick to create seamless patterns is the continuity of the elements you use on the image. This means that the elements positioned on the border of your image need to match the border of the image of the next layer placed next to it, so that when put together, you can't see any sort of division between the layers.
The easiest way to design splendid all over print products is by using our super intuitive 3D Builder. Using the 3D model you can design each piece of clothing separately. You can choose the color and graphics for each element. Our creator makes designing custom l t-shirts, hoodies, sweatshirts, accessories and many other products – extremely simple and intuitive.
Sell personalized all-over products and make your offer stand out.