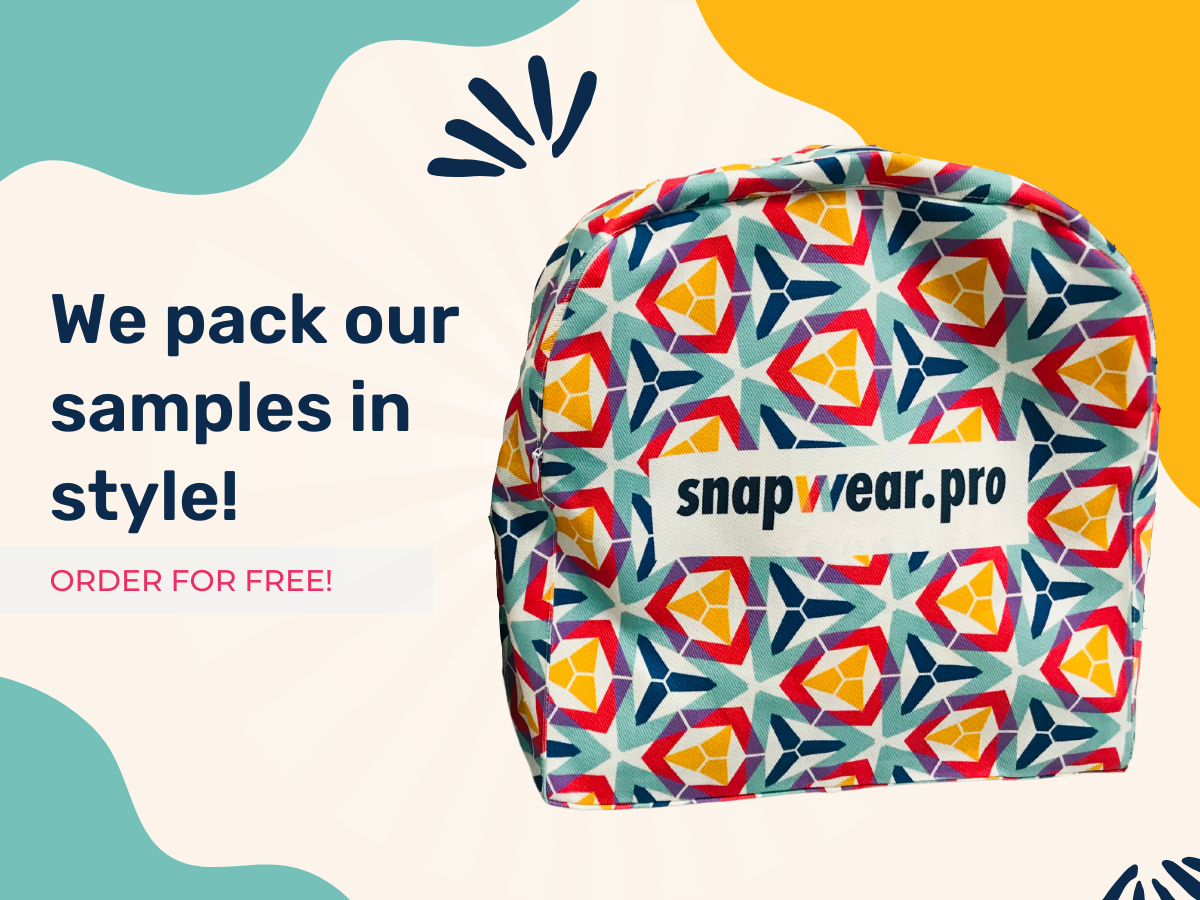 Thinking of using Snapwer.pro as your Print-on-demand and fulfillment
partner? You don't have to make a blind decision. Check our quality and
delivery time by ordering your sample pack!
How to do that?
You have two options. First one – you can get your totally free
sample pack. No risk, no cost, no-strings-attached. Our free sample pack includes some specific products, like for example a full Print t-shirts, sweatshirt, DTG T-shirt and a mug.
To order your free samples – register on Snapwear.pro. When you fill in all
your company details, you'll activate an option of ordering your free
products. Place your order via a form that you'll find on the My Account
tab. Here You can also upload your own design to personalize your samples.
We pack our samples in style! Our sample pack bags are made in-house, using our unique all over print, eco-friendly technology.
There's also a second option for those, who would like to get samples of
specific products, different from that we offer for free.  You can order your
custom samples with DESIRED items with your design at a 50% discount – on products total. To use this option – please contact our support team by email (support@snapwear.pro)
We know that choosing a business partner is not always easy. Order your samples and make a fully conscious decision. Let yourself be surprised!